OTHER PARTNERS
The OXUS Group is working hand in hand with a set of trustworthy and reliable partners from a wide range of professional backgrounds: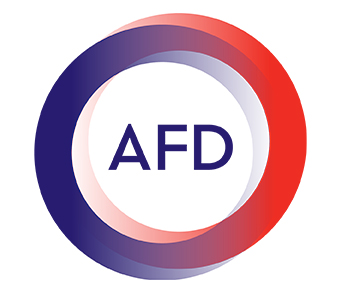 The French Development Agency (Agence Française de Développement, AFD) is the French international development agency. The Agence Française de Développement (AFD, or French Development Agency) is a public institution providing development financing. A specialized financial institution, AFD finances sustainable development projects carried out by government, local authorities, public companies, and the private sector on five continents—with priority given to Africa, which receives two-thirds of AFD commitments, and the French Overseas Territories. These projects focus on urban development and infrastructures, rural development, industry, financial systems, education and health. AFD offers a range of financial instruments: subsidies, guarantees, shareholdings, and all forms of assisted and commercial loans depending on each requirement and situation.
For more information please visit http://www.afd.fr/home.
The Microfinance Investment Support Facility for Afghanistan (MISFA) was set up in 2003 at the invitation of the Afghan government — to get donor coordination right from the start and avoid the counter-productive efforts that have emerged from conflicting donor objectives in other post-conflict situations. It was established as a vehicle through which the Afghan Government and international donors could channel technical assistance and funding to build Afghanistan's microfinance sector.
For more information please visit http://www.misfa.org.af/.
Development in the microfinance sector has been uneven in different areas of the world over the last twenty years, especially because some segments of the population have received more attention than others. The ACP countries have seen a relatively slow sectorial growth, with a few exceptions. On average, access to finance in ACP countries remains lower than in the rest of the world: 71% of its population has no access to financial services. For this reason, the European Union (EU) and ACP have been working to develop microfinance in these regions since 2005 through a series of projects. The objective of ACP/EU MICROFINANCE is to contribute to the alleviation of poverty through economic growth facilitated by the development of inclusive financial systems adapted to the needs of the poor in African, Caribbean and Pacific countries.
For more information please visit http://www.acpeumicrofinance.org/.
Cordaid is the Catholic Organisation for Relief and Development Aid (CORDAID). It is one of the biggest international development organizations, with a network of around a thousand partner organisations in 36 countries in Africa, Asia and Latin America, and has a disposable annual budget of around 170 million euros (2006). Cordaid directly employs 400 people, amongst them 300 are based in the Netherlands and the rest are stationed all over the world (2010).
For more information please visit https://www.cordaid.org/.
The United States Agency for International Development (USAID) is the United States federal government agency primarily responsible for administering civilian foreign aid. Responding to President Obama's pledge in his January 2013 State of the Union address to "join with our allies to eradicate extreme poverty in the next two decades," USAID has adopted as its mission statement "to partner to end extreme poverty and to promote resilient, democratic societies while advancing the security and prosperity of the United States." USAID operates in Africa, Asia, Latin America and Europe.
For more information please visit http://www.usaid.gov/.
The Agricultural Development Fund (ADF) is a standalone Afghani government owned financial institution with the fundamental purpose of making credit available to the agriculture sector. The target clientele of the ADF includes small commercial farmers. As well as agribusinesses engaged in distribution of agricultural inputs, producers of high-value crops, processors and exporters of agricultural products. ADF functions as a wholesale lender, channeling credit through financial and non-financial institutions. Agricultural credit provided by the ADF is enabling farmers and other players in the agriculture sector to put in practice modern production, processing and market development practices acquired in the last decade.
For more information please visit http://www.adf-af.org/.
Founded in 2
006, the European Microfinance Platform (e-MFP) is a network of over 130 organizations and individuals active in the field of microfinance. e-MFP was created with the goal of promoting cooperation between European microfinance actors working in the developing world by facilitating communication and information exchange. e-MFP members include banks, financial institutions, government agencies, NGOs, consultancy firms, researchers and universities.
For more information, please visit: http://www.e-mfp.eu
The Microfinance CEO Working Group is a collaborative effort by a number of leading international organizations that promote microfinance around the world. The Microfinance CEO Working Group consists of the leaders of eight international microfinance organizations: Accion, FINCA International, Freedom from Hunger, Grameen Foundation USA, Opportunity International, Pro Mujer, VisionFund International, and Women's World Banking.
For more information, please visit:
microfinanceceoworkinggroup.org/
Founded in 2007 and become an association since 2009, Microfinance Sans Frontières BNP Paribas was set up with the goal of providing voluntary technical assistance to microfinance institutions. Since inception the association has developed more than 100 missions across 30 countries representing almost 12,000 hours of voluntary work.
For more information, please visit: http://microfinancesansfrontieres.pourunmondequichange.com
In association with a large collective of partners, Convergences has launched the "Paris Appeal for responsible microfinance". To answer the excessive commercialization of microfinance and other drifts thus brought about, the Paris Appeal reaffirms the role of microfinance as a tool in the service of development and inclusive finance. It aims at bringing back ethical values and a social orientation that should inspire all stakeholders in the sector and offer to make self-regulation initiatives and rules converge towards a solid pedestal of principles. These rules will help define responsible microfinance and restore faith among the public. If you like us, you support the Millennium Development Goals and microfinance as powerful tools for economic development and poverty reduction, sign the Paris Appeal for responsible microfinance on www.appeldeparis.org
As an organisation with solid, long-standing experience in foreign relations, FPS Foreign Affairs, Foreign Trade and Development Cooperation deploys its expertise and knowledge of the international environment in order to defend Belgian interests abroad, promote the advent of a more stable, fairer and more prosperous world, and combat global poverty. Our FPS feels that providing support and assistance to Belgian nationals abroad is one of its main responsibilities. Working in coordination and consultation with other partners active abroad, our FPS will continually encourage consistency of action by our country abroad.
The Foreign Affairs work with OXUS Afghanistan on the development of microloans and training of clients and staffs. Please find the press release here.